Higher SEO = Higher Search Engine Rank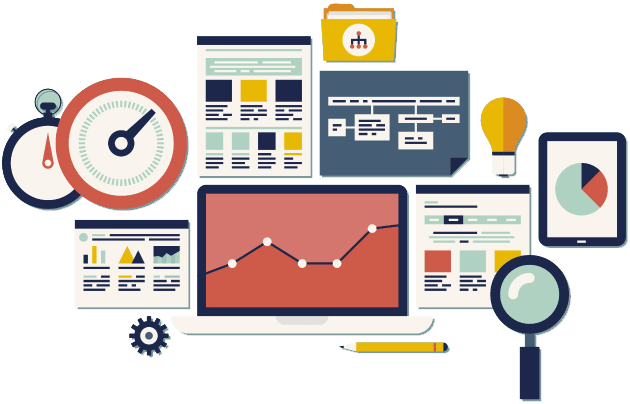 Search Engine Optimization (SEO) is a special area of Internet marketing that aims for better positioning of a particular site in the search results. In the background of common Internet search engines are special programs called spiders that search entire content available in the global network. Search results for a particular keyword or phrase are based on complex algorithms presented in the form of links to sites whose content is largely associated with the specified keyword.
The most relevant sites appear at the top of the Search Engine Result Page (SERP) and the main goal for the vast majority of websites all over the world is to be found on the first page. In order to achieve this, it is necessary to invest a lot of knowledge, time and money, with respect to certain rules.
Top 5 Search Engines
According to the Alexa.com, the most popular website that monitors and analyzes the attendance of all registered sites on the Internet, this is the list of the five most popular search engines today:
It is very important to note that this order largely depends on the user's geographic location, so in China, the most populated country in the world, Baidu takes 1st place, while Yandex is the most popular search engine in Russia.
Globally, Google is undoubtedly dominant search engine in the last 16 years. It is less known fact that major invention which enabled this domination as well as such fast growth is PageRank. Before Google showed up, competitive search engines such as Yahoo, Altavista, Lycos, Infoseek and others distributed websites by category or by keyword count on the page. PageRank, named after Larry Page - one of the Google co-founders, basically operates by measuring the number of links that leads to a particular site or a page from other websites. On the basis of this idea is the so-called link popularity. Simply said, if, for a certain term, a site has multiple incoming (inbound) links, that site receives a higher PageRank compared to others with similar topic. However, it is very important that incoming websites have some kind of "authority" i.e. they are also relevant to a particular topic. Otherwise, there would be a large number of copy/paste sites with the same or very similar content and links to a site that needs to be promoted.
Translated into practical example, PageRank works as some kind of a recommendation. If you ask 10 friends for the best restaurant in town, and 8 of them recommends the same place, you will probably go there for a lunch. On the other hand, if you have a headache, advice from a medic on which medicine you should take is worth more than advice from 10 randomly selected people.
PageRank is not the only algorithm Google uses to show search results, but it is certainly the first and also the most famous. Although PageRank is one of the most important factors that influence the higher search engine rank, it is just one of the 200 remaining factors that Google takes into account while ranking a particular page.
Google Algorithm adapts daily in order to deliver the most relevant information to the visitor. During 2010 the Google Search Algorithm changed incredible 516 times, almost 1.5 change in a day!
Google Search Beginnings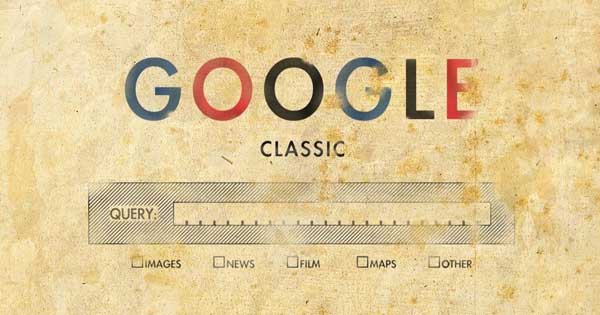 In 2005 Google began to display personalized search results, if the user has been logged in, depending on their earlier searches, web history and so on.
At the end of 2010 Google started to consider the content generated and exchanged through expanded social networks such as Facebook, Twitter, Instagram etc.
Another significant Google Algorithm change was the Panda update in February 2011, after which Google "punished" all websites with content that was simply copied from other sites. This has led to significant changes in search results as the percentage of sites with original content was negligible smaller compared to those who just copied the existing content.
Next year Penguin update has been released with additional downgrades of all websites that were using some of the manipulative techniques primarily aimed for a better ranking, but without relevant content for their visitors (Black Hat SEO).
Paid campaigns, advertising, AdWords, AdSense and other various tools serve to further promote the aforementioned content and whoever has the higher budget will certainly faster position their website at the first page of search results. This philosophy is quite simple to understand: Google achieves enormous profit every second, and it is understandable that they do not want to lose their customers. This is probably the main reason why Google decided to offer their services free of charge and yet to constantly add new and improve existing features. Pay attention for the "free" keyword; in terms of money or any other material value - it certainly is, but regarding personal information, user habits and privacy - pretty much not so.
The main principle in contemporary search engine optimization is to consider the user as a central figure in the web search process which tends to be more natural, or to use a better phrase - organic. Search algorithms are continuously refined and tuned to provide relevant content to users, but also to eliminate those that serve different content than the one used to attract visitors.
From day one, Google tends to rank and display the search results by the relevance while clearly separating paid advertisements. Yahoo and other search engines were offering better positioning in their search results if someone payed for them, without checking the relevance of the offered content. That distinct difference enabled Google to outperform its competitors and to become the most popular Internet search engine today.
Google also provides complete information transparency through the detailed instructions and Webmaster Guidelines to webmasters explaining in the best possible way what steps they need to take in order to create a high quality and fully optimized site.
Basically, the whole complex optimization process can be summarized through the natural approach: original, well-written and relevant content should be in the first place, then comes the structure and code validation, text formatting, internal and external links, images, and so on. The easiest way to understand this is to try answering the following question:
How would you create your website without search engine sites?
Suppose you have a company that offers specific products or services. URL (Uniform Resource Location) to your website exists only on business cards, advertisements, banners, etc. Surely you would pay much more attention to the content and effort to give your users the best possible experience while browsing your website.